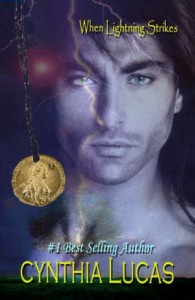 Great time traveling romance. Dominic is a gypsy from 14th century France and happens upon Sarah after she travels back in time. I enjoyed the story line involving Dominic's family, although I felt a little sad for Thomas at the end, imagining how he probably would have felt at the sudden turn of events. I thought the ending was sweet, and in particular liked the secret unveiled by Sarah's mother.
When Lightning Strikes
was a quick, fun read, and I look forward to reading more from this author.